Welcome to Weigel Jewelry!
Store Hours: Tuesday - Friday 10am-6pm ● Saturday 10am-2pm
Closed Sunday & Monday
Thinking about jewelry?
Think about Weigel!
Weigel Jewelry has served Southeast Nebraska for over 80 years. We specialize in unique, one of a kind, and limited quantity finished pieces of diamond and gemstone jewelry. Our jewelry consultants are friendly, knowledgable and happy to help you find that perfect gift! All repairs are performed on site, by Todd Nickel. He studied jewelry repair under Blaine Lewis at the New Approach School for Jewelers. With over 33 years of metal working experience, he will make your jewelry look better than new!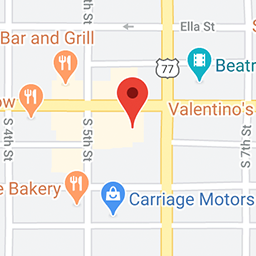 Weigel Jewelry
515 Court Street
Beatrice NE 68310
402-228-9484
Get Directions